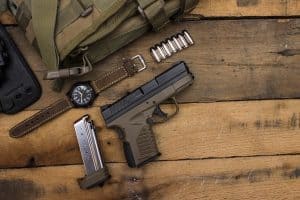 North Scottsdale Loan & Guns is the Gun Store Near Me and more.  Because our establishment provides the ability to buy, sell or pawn firearms, accessories, tactical gear and ammo.  In addition, we are an agency for FFL Transfers, for clearance and the ability to receive firearms bought on line.  Therefore, we are not only in a convenient location, but we are a gun store and a pawn shop all in one.
Our store is located just west of Scottsdale Road on the north side of Shea Boulevard.  Come on in and see what we have to offer at North Scottsdale Loan & Guns.
Most of our selection of guns for sale come from the collection of guns we buy on a daily basis.  Depending on the firearms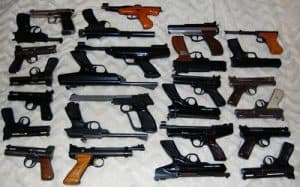 that are brought in to the store, our inventory reflects it.  Therefore, you never know what treasures you will find to buy at our store.  So consequently, you do not want to hesitate buying it, when you see a rare find in our store.
North Scottsdale Loan & Guns also has brand new firearms for sale, directly shipped from our gun distributors.  Therefore, ask an associate to direct you to our selection of new pistols, revolvers, rifles and shotguns that we currently have in stock!
In addition, we also have a nice selection of accessories and tactical gear you can find for sale at North Scottsdale Loan & Guns.  Whether they are gun scopes with night vision, or a tactical watch with multiple health monitoring features, you will find them at affordable prices.
Brands of Firearms We Buy, Sell & Pawn at the Gun Store Near Me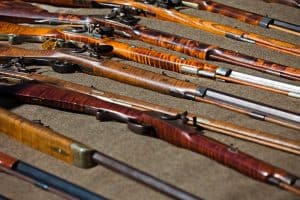 While our store sees a variety of firearms, accessories and ammo, here is just a few of the most often seen brands of guns brought into our store:
Sturm, Ruger & Co.,
Smith & Wesson
Colt
Savage Arms
Springfield Armory
And many, many more!
Pawning Firearms, Accessories, Ammo & Tactical Gear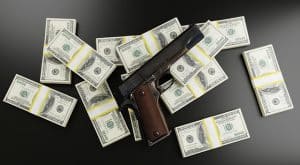 All of our pawn loans are based on the current market value of the items brought in to our gun shop.  Therefore, if you are needing cash on a temporary basis, pawn loans are a good option to choose.  Because our lending is secured by holding onto your valuables until the loan is satisfied.  Therefore, there are no credit checks, verifying employment or waiting days for a loan approval.
Furthermore, if you are needing a large stack of cash to get you through, we offer pawn loans that allow you to bundle items together.  As a result, you will have only one pawn ticket and one set of fees, essentially keeping the costs of the loan to a minimum.  In addition, you can have multiple firearms, along with their accessories, to ensure you are getting the cash you need quickly.
Our pawn loans are for a total of 90 days to satisfy the loan and retrieve your belongings.  Moreover, if you pay the loan in full prior to the 60th day, we will apply a redemption discount.  In the end, it lessens the out of pocket cost to once again having your valuables back.
We offer FFL transfers for only $25 per transaction.  On an average, an FFL Transfer takes approximately 3 days to receive approval once the application is filled out correctly and all of their requirements needed are met.