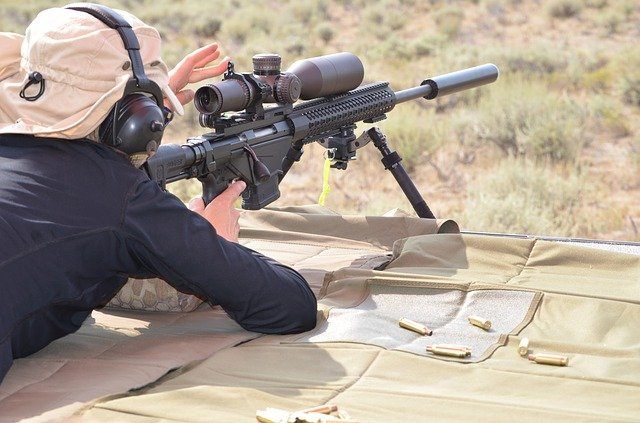 Sell Rifles Scottsdale
Ruger, Marlin, Savage, Colt
Sell Rifles Scottsdale for Fast Cash
Have you found that your career has made it impossible to go hunting like you used to? And, as much as you enjoyed those trips, it's time to let go of the past? North Scottsdale Loan and Guns is here to help!  We will offer you the most cash possible and save you time when you Sell Rifles Scottsdale for fast cash! 
What Kind of Rifles Do We Buy?
Great question…If it is a long gun with a rifled barrel, North Scottsdale Loan and Guns will buy it! Whether it is a Single-Shot, Semi-Automatic, Automatic or Repeating Rifle that you have, we will put cash in your hand!
The rifle is a true testament of how some things never loses their significance.  Each category and make of a rifle have value and contributes to the world of shooting.  It's truly quite thrilling just to consider the power and velocity that projects a bullet to hit that mark! 
As a result, rifles have the versatility of being used for hunting or tactical purposes.  That's why it is so common amongst gun enthusiasts to have such a variety in their collection. Because each rifle has its own signature of advantages.  Moreover, it is also the reason that this is just a mere sample of the rifles we buy:
Ruger
Smith & Wesson
Diamondback
Remington
Savage
Marlin
Colt
Henry Repeating Arms
Winchester
Click on bottom right to connect with us via our live chat and get a head start on the process before you even arrive!
Or text us 24/7 at (480) 422-1826 with any questions you have and receive a swift response!
On-Site Manager Has the Skills and Knowledge for Accurate Valuation
Here at North Scottsdale Loan and Guns, we take pride in our staffing, so they take care of you!  That is why we sought out and found our on-site manager!  Serving the military has given him the advantage to be well versed in this area. He offers his knowledge and expertise to assess your rifle accurately within minutes.
Once you hand him your rifle, the first thing he checks is that everything functions properly. After that, he considers the exterior condition of the firearm's appeal.  Finally, with a quick reference to the fair market value of the weapon, the best cash offer will be presented to you.
We are so confident that our appraisals offer the most cash, we give them free of charge on rifles! Yes, there's no charge, nor any obligation to accept our cash offers!
Sell Rifles and Get a Stack of Cash Handed to You!
To seal the deal when an offer is accepted is the easiest part!  All we need is a valid and current ID from you and a few signatures. After that, we count out the cash and you will be walking out the door. The process can take as little as 5 minutes. Our primary concern at North Scottsdale Loan and Guns is to ensure quality service and the best cash offers!
For over a decade we have provided services that Paradise Valley, Scottsdale and North Phoenix knows it can trust!