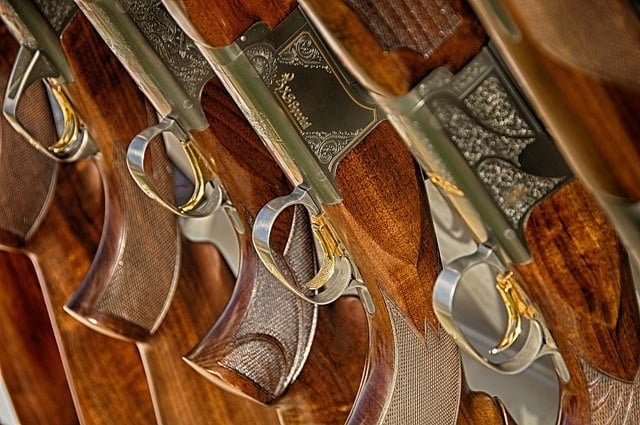 Fastest FFL Transfer in Scottsdale
Quick, Simple, and Affordable
North Scottsdale Loan and Guns can help you complete an FFL transfer seven days a week.  To get the process going, there's just a few simple steps to follow.  Reach out to our manager at info@northscottsdaleguns.com with:
Name, Phone Number, and E-mail
Pertinent order information (number, invoice, etc.)
Make/model of gun
Name of person shipping, phone number, and e-mail
This information can get sent via e-mail to info@northscottsdaleguns.com or you can give us a call at (480) 422-1826.
Our rates are only $25 per FFL transfer!  North Scottsdale Loan and Guns is the place for your Scottsdale FFL Transfers.
Pickup Policies
You must arrive with an Arizona driver's license or photo ID card with current and physical address on it.  If you have an Arizona CCW, this can speed up the process significantly so bring it as well!
Our agent will contact you as soon as your gun is ready to be picked up.  Please don't show up prematurely based on delivery information.  There are other things that have to happen behind the scenes prior to delivery.
After 30 days, items that have not been picked up are subject to standard storage fees.
$25 per transfer on both guns and rifles!  The quickest and most affordable FFL Transfer you'll find in North Scottsdale.  Use our live chat or call us if you've any questions about our process.
Where We're Located
North Scottsdale Loan and Guns is just west of the intersection of Scottsdale Road and Shea Boulevard at 7126 E. Shea Boulevard #A, Scottsdale, Arizona 85254.  Right between a Circle K and Jack in the Box, it's hard to miss our store!  We're open seven days a week and can help get your FFL Transfer done whenever you're ready.
An FFL Transfer is necessary any time a gun or rifle exchanges ownership.  The process is as simple as listing North Scottsdale Loan and Guns as the shipping location, and providing us the necessary information listed above.  We receive the gun, and then you come pick it up when it's ready.  Scottsdale FFL Transfers have never been easier.