If you have bought a handgun, rifle or shotgun online, or it is crossing state lines to reach its new owner, you'll need a FFL Transfer Scottsdale residents.  Likewise, North Scottsdale Loan & Guns is the gun dealer our surrounding residents rely on to promptly initiate the transfer process. Because we are a gun dealer, committed to keeping the process of an FFL transfer as easy and accessible as possible.  Thereby, making the wait for clearance minimal, and allowing us to contact you to notify you that your firearm is readily available for pick up.  
Our rates are only $40 per FFL transfer!  North Scottsdale Loan and Guns is the right choice for FFL Transfer Scottsdale residents!
Want to ensure that we are valid FFL Dealer?  Well, here's the link, to find us listed on GunBroker.com.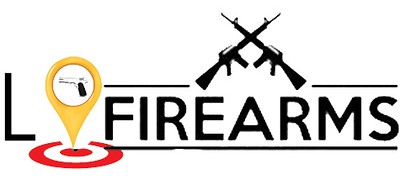 Federal Firearms Licensee (FFL)
An FFL Transfer is necessary any time a gun or rifle is sold or exchanged and changes legal ownership.  This also applies to the manufacturers of guns.  Because  FFL's are required to be able to ship and receive firearms and ammunition, to then release them to customers, who meet certain conditions prior to the transfer.  For instance, running a federal background check, aka NICS, and are given clearance.  After that, verifying their identity, and the customer completing the ATF Form 4773, prior to releasing a firearm to that person.    
FFL Transfer Process
The purchase of an firearm online, requires you to list your chosen FFL 's information as the shipping location.  Once you've completed the sales transaction and received the confirmation, your receipt will provide almost all the information you'll need to complete and submit our transfer form.  For your convenience, we have attached the form down below as well.  After that, we will begin the process.  As soon as we receive both the firearm and the clearance for it to be released, we will notify you immediately that it is ready for pick up. 
If you have a CCW permit, please notate information regarding it on form below, before it is submitted.  Because it verifies that you already have the clearance needed to receive the firearm.  As a result, your clearance will be expedited and your firearm will be in your hand in no time!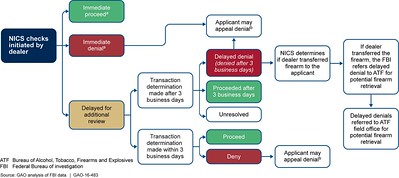 Pickup Policies
You must arrive with an Arizona driver's license or photo ID card with current and physical address on it.
If you have a CCW, please bring it with you as well.
Our agent will contact you as soon as your gun is ready to be picked up.  Please don't show up prematurely based on confirmation of its delivery from the parcel service.  We are unable to release the firearm until we receive the clearance to release it.  
Our $25 transfer fee will be collected when you come in to our store to complete the transfer.
We do ask that all firearms are picked up within 30 days of our store notifying you that approval has been received to release the firearm.
$40 per transfer on both guns and rifles!  The quickest and most affordable FFL Transfer you'll find in North Scottsdale.  Click on bottom right hand side of your screen to ask questions via our live chat, or call us if you've any questions about the transfer process.
Where We're Located
North Scottsdale Loan and Guns is just west of the intersection of Scottsdale Road and Shea Boulevard at 7126 E. Shea Boulevard #A, Scottsdale, Arizona 85254.  Right between a Circle K and Jack in the Box, it's hard to miss our store!  We're open seven days a week for you to buy, sell, pawn a firearm, or process your FFL Transfer promptly! 
North Scottsdale Loan & Guns' Federal Firearms License # 9-86-013-02-4H-08400, and expires on August 1, 2024.