Get the Most Cash at the Top Gun Buyer in Scottsdale
Remington, Beretta, Glock, Browning
North Scottsdale Loan and Guns is proud to announce that it is a top contender as a local gun buyer Scottsdale trusts for the best cash offers!  Considering that this is the most recent expansion of providing a viable means to get cash and quickly, it has been serving Scottsdale, Paradise Valley, Fountain Hills and Phoenix in a notable way.  Our gun store will gladly assess any and all firearms brought into our location.  In addition, we will buy them all.  Whether they are handguns, rifles, shotguns, revolvers and pistols we want them. Have an old Luger that perhaps your Grad-dad brought home from WWII? We'll buy it. Muskets, Vintage Military Issues, working replicas and verifiable collectibles. We are your gun buyer in Scottsdale.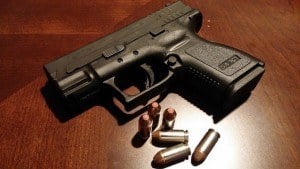 How Does Gun Buying Work?
The process is incredibly simple.  It begins with examining the physical attributes of the firearm itself.  This is to ensure that the handgun is still appealing to the eye.  in addition, that the use of the firearm is not visibly noticeable either.  After that, our associate will inspect the internal condition of the pistol, to verify that every thing works as it should.  Finally, we will refer to the current market value of that make and model of the gun.  With all of these factors considered, we will present you the best cash offer possible.  Although you might want to seek a second opinion or offer, we are confident that our offer will be hard to beat by our competition. 
Increase Your Cash Offer
When you come to bring in your gun, bring in anything extra you might have such as accessories, magazines, gun cases, extra ammo, safety equipment, sights, even complete and full boxes of ammo!  We can even give you more money if you have the original paperwork.
Cashing In On Our Offer
Once our offer is accepted, we will need a couple of things to complete the paperwork and hand you the cash.  First, we are required to verify your age, so we will need a valid and current Arizona ID or Driver's License.  In addition, we will need a few signatures.  After that, we will count out the cash offer agreed upon directly to you.  This entire process can take as little as 15 minutes.  
Spending Your Time Wisely with the Gun Buyer Scottsdale Trusts
If you want it to be streamlined, and just want to come down to the store, pick up your cash and run, click on the bottom right of the screen.  An assistant will answer any questions you have, and can get the process started via live-chat.  Therefore, cutting your time in the store in half.
Brands We Seek to Buy:
Remington
Colt
Mossberg
Browning
Sturm, Ruger & Co.,
Benelli
Just to name a few
North Scottsdale Loan and Gold has been proudly serving the areas of Scottsdale, Tempe, Phoenix, and Paradise Valley, for over a decade and is always doing the most it can to give its customers the most cash.