Get the Most Cash at the Top Gun Buyer in Scottsdale
Remington, Beretta, Glock, Browning
North Scottsdale Loan and Gold is proud to announce that it is now the best local gun buyer in Scottsdale, Tempe, Phoenix, and Paradise Valley.  We're proud to have the top local gun expert as our resident manager to provide you with the best cash offer for your guns. We will buy them all, handguns, rifles, shotguns, semi-auto rifles and pistols we want them. Have an old Luger that perhaps your Grad-dad brought home from WWII? We'll buy it. Muskets, Vintage Military Issues, working replicas and verifiable collectibles. We are your gun buyer in Scottsdale.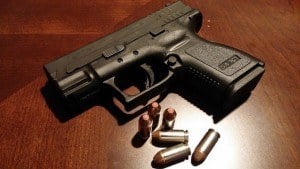 How Does Gun Buying Work?
The process is incredibly simple.  If you want it to be streamlined, and just want to come down to the store, pick up your cash and run, just give us a call now!  We've made the manager of our store an ex-military gun expert so that we can better serve our customers and all their gun buying needs.  When you come to bring in your gun, bring in anything extra you might have such as accessories, magazines, gun cases, extra ammo, safety equipment, sights, even ammo that might not fit the exact gun you can bring down to the store and we will buy it all!  We can even give you more money if you have the original paperwork.
If you let us be your gun buyer, we'll work the hardest we can to get you the most cash possible.  With the paperwork, or any accessories that can come with, we will ensure to give you even more cash on the spot for your gun.
North Scottsdale Loan and Gold has been proudly serving the areas of Scottsdale, Tempe, Phoenix, and Paradise Valley, for over a decade and is always doing the most it can to give its customers the most cash.