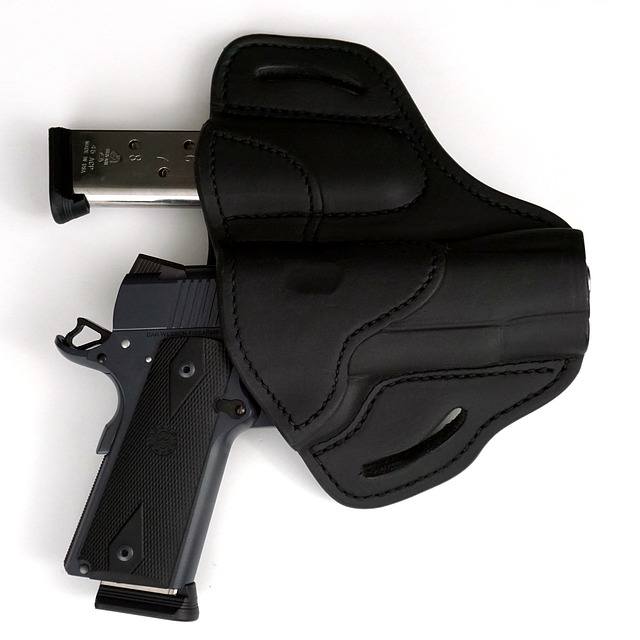 Sell Gun Accessories - Holsters - Scopes - Sights & More!
Have you come across gun accessories you lost and replaced long ago? Why let it take up space and collect dust? Bring in one or all to Sell Gun Accessories to us for the most cash possible!  North Scottsdale Loan and Guns wants to put cash in your pocket and buy your holsters, sights, scopes, range finders and more!
You Can Sell Gun Accessories of Any & All Brands to Us!
Whether you have a rifle, handgun or shotgun, there Is an array of accessories you can buy for each.  Some are a minimal price, while others can be as much, if not more than the firearm itself.  For instance, scopes can be quite the investment, but a solid one at that! Each accessory is well worth the money, but sometimes are put to the side and replaced.  That could be quite a nice pile of cash if you bring them into North Scottsdale Loan and Guns!
So, whether you need the space or the cash, bring them down! This includes camping backpack, ammo, ammunition cases, clips, magazines, grips, stocks and more. And don't forget your sights or scopes!   There magnification range, night vision capabilities, along with the mounting accessories.  Take care of your spring cleaning early and cash in at North Scottsdale Loan and Guns!
Brands of accessories we gladly offer cash for:
Monstrum Side Mounted 12 Gauge Shell Holder
Comp-Tac International Holster
HOGUE Shotgun Stock
Crazy Ivan Ruger 10/22 Stock System
Vortex Optics Spitfire 3x Prism Scope
Harris Bipods BRMS
Leica Rangemaster CRF 3500
Tactical Solutions Glock .22 LR Conversion
So much more to list, but you get the picture…its endless!
Turn Your Valuable Accessories into Cash Fast!
North Scottsdale Loan and Guns has an on-site gun expert, who also manages our store! He is swift at equating firearm accessories into the best cash offers around.  He will be able to assess that the accessory works and is in good shape on the exterior. It is a quick looksee for any nicks, scratches or if it needs to be cleaned. These things give him the ability to see what the fair market value of the accessory. Once all of these things are taken into consideration, the highest possible cash offer is presented to you.
All of our appraisals are a complimentary service to our customers, free of charge!! Yes, that is correct! Our assessments are free and there is never an obligation to accept a cash offer!  We strive to give the best offers and the best service to our customers possible!
In as Little as 5 Minutes You Can Have Cash in Hand!
From the time that you arrive and walk out with cash takes just a few minutes!  Once our cash offer is accepted, all we need to complete the process is a valid ID and a couple of signatures.  It is that easy to turn your gun accessories into pockets full of cash!
If you click on the bottom right you can contact us via live-chat and start the process now! You can also text us 24/7 at (480) 422-1826 for faster service!
North Scottsdale Loan and Guns is the best choice for Paradise Valley, North Phoenix and Scottsdale when you want to buy, sell or pawn your valuables!  Proudly serving our community for over a decade with more cash and great service!
Sell Rifles and Get a Stack of Cash Handed to You!
To seal the deal when an offer is accepted is the easiest part!  All we need is a valid and current ID from you and a few signatures. After that, we count out the cash and you will be walking out the door. The process can take as little as 5 minutes. Our primary concern at North Scottsdale Loan and Guns is to ensure quality service and the best cash offers!
For over a decade we have provided services that Paradise Valley, Scottsdale and North Phoenix knows it can trust!