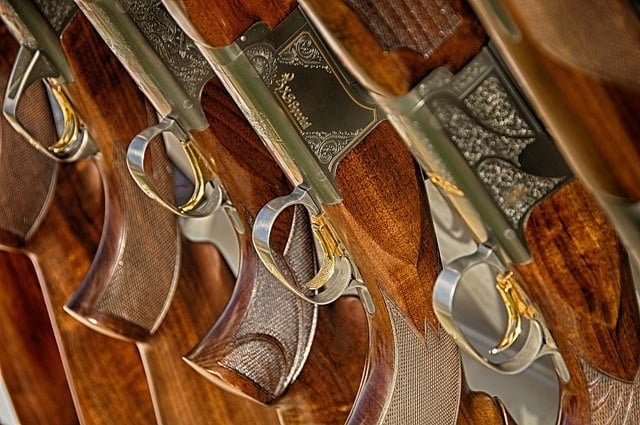 Pawn Shotguns Scottsdale
Remington, Beretta, Perazzi, Browning
North Scottsdale Loan and Guns is proud to pawn shotguns for cash in the Scottsdale, Tempe, and Phoenix areas.  Shotgun loans are a quick and simple way to generate hundreds of dollars in cash in mere minutes.  We employ only the finest local gun experts that have had years of experience buying, selling, and pawning shotguns meaning they're experts at appraising  all makes and models of shotguns.  If you need a shotgun loan in Tempe, Phoenix, or Scottsdale, there's only one place to stop and that's North Scottsdale Loan and Guns.  Let's check out the pawn shotgun process for those unfamiliar.

Shotgun Loans - Getting the Most Cash, and How to get One
First and foremost, let's talk about how you can get the most money out of your shotgun.  Before you even drive down to our Scottsdale pawn shop, make sure that you get together any accessories, boxes, paperwork, and anything else that came with the gun.  These greatly improve the resale value allowing us to loan you much more cash than we would without it.  It's not disqualifier if you don't have this information to bring in to us, but if you're looking for all the cash you can get then this is how you do it!
Anyway, once you come on down to our Scottsdale pawn shop with your shotgun, one of our associates will take a look at it.  Our inspections are fairly thorough in the goal of ensuring we're giving you a fair price.  Firstly, we check out cosmetic condition.  We look to see if the shotgun has any scratches, or damage, from its use over time.  Next, we check out the internals.  We're not ones to take a gun and test it out manually so taking a look at the insides and their condition gives us a decent idea of how well it works.
Lastly, we actually check out the resale value over the past six months.  This lets us know what the gun is selling for, and what an accurate price is for us to base our loan amount off of.  This of course takes into consideration the condition that we've assessed the gun to be in.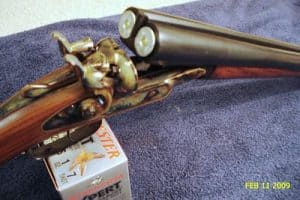 Shotgun Manufacturers to Consider for A Shotgun Loan
Next, of course, is the models we've taken in. We've accepted the following manufacturers of Shotguns:
Remington
Benelli
Browning
Ithaca
Blaser
and more!
Don't be discouraged by the current listing. This is an ongoing list that will expand the more shotguns we assist in providing loans for.
Lastly, we make you your shotgun loan cash offer.  This is the amount you're able to leave with right in that moment.  A word of caution though: we always advise our customers to only take the cash they need; in most cases, to cover their expenses.  Interest is accrued based on the loan amount. The larger the loan, the more interest that will be owed come the end of the shotgun loan.  Once you accept our loan offer, we collect a few signatures from you. Cold, hard cash is then put right in your hand.  There's no checks, no waiting, simply cash.  For the duration of your loan, your shotgun will remain in our safe, secured, and insured storage facility untouched until you're ready to pick it up.
Reclaiming Your Shotgun - Repayment Made Easy
At North Scottsdale Loan and Guns, we strive to make repayment easy and manageable.  The end goal of all of our pawn loans is to get our customers back on their feet financially and nothing else.  The loan can be repaid at any time within the 90 day term by paying off the accrued interest and principal balance.  There's absolutely no penalty for paying off your shotgun loan early, you could even come the very next day if need be.
In our commitment to our customers, we're more than happy to be flexible; especially if our customers are unable to repay the loan come the end of the term.  At the 90 day mark, if you're not ready to pay off the entire balance, we allow you to simply pay the accrued interest. Do this and we'll extend the loan for another 90 days.  There's no extra charges or anything of the sort to do this; it's just another option to ensure that you have all the time you need to get back on your feet.
So what're you waiting for?  If you're in Scottsdale, Tempe, or Phoenix, we are the only place to visit for your shotgun loan.  Our accredited professionals will have you in and out with hundreds of dollars in only a few minutes. Contact Us or Come in for a free quote today!